Entries for the sixth annual competition were submitted from across the United States. Here are the top three winners and four honorable mentions. The images showcase the beauty of the Island through the eyes of those who experience it every day, as well as those who may only view the Vineyard during a certain season. Each year we're stunned at how diverse the images are, and surprised by what people can capture in a photo. Even as we celebrate this year's winners – chosen anonymously by our panel of judges – we can't wait to see what next year brings.
First Place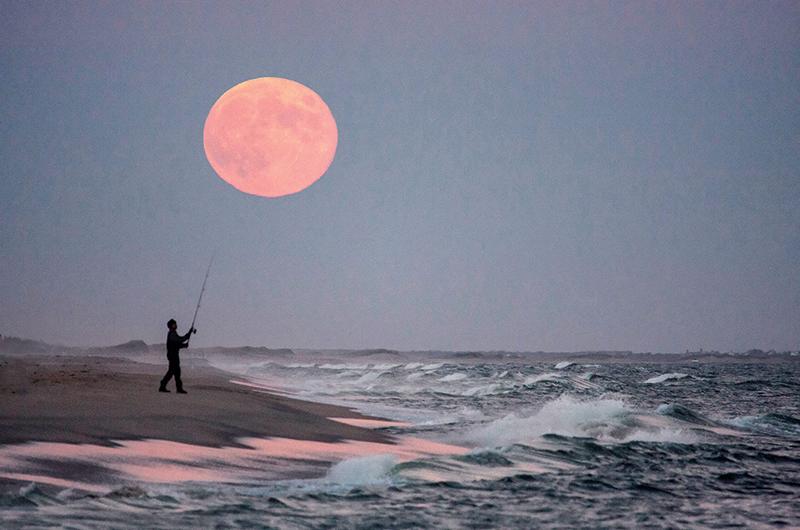 Sarah Mayhew, West Tisbury and Davis, California
This striking photograph of a fisherman mid-cast under a harvest moon at Quansoo Beach last September caught the attention of our judges, who agree that this was the standout of the contest. "[I] would have been proud to take this!" says one of the judges. "Very long lens, tripod, dusk. [It] shows good photo technique and great composition."
Second Place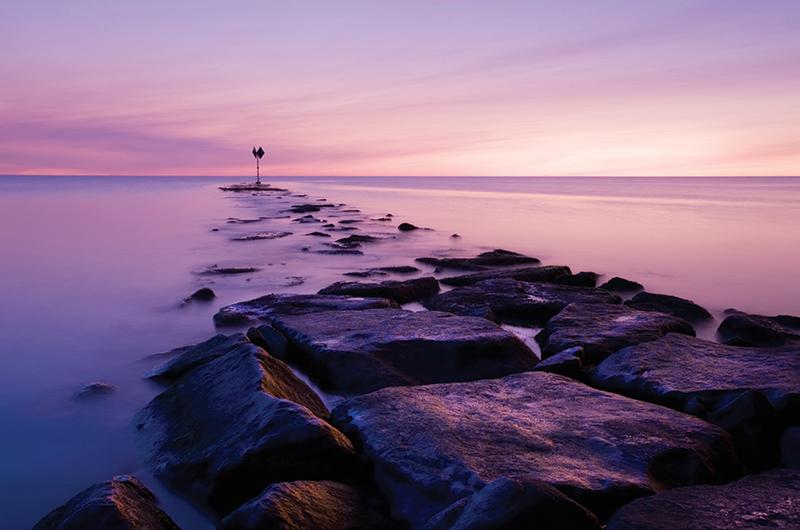 Michael J. Skelton, Troy, New York
An early morning trip down to an Oak Bluffs jetty near the southern end of Ocean Park in September inspired Michael Skelton to open up his shutter for thirty seconds in order to create this serene exposure. "[This is] an arresting combination of dramatic composition, mood, and artistry – pretty good for a plain old jetty!" raves a judge. Maybe getting up at six o'clock isn't such a bad thing after all; you might just see a different side of the Island.
Third Place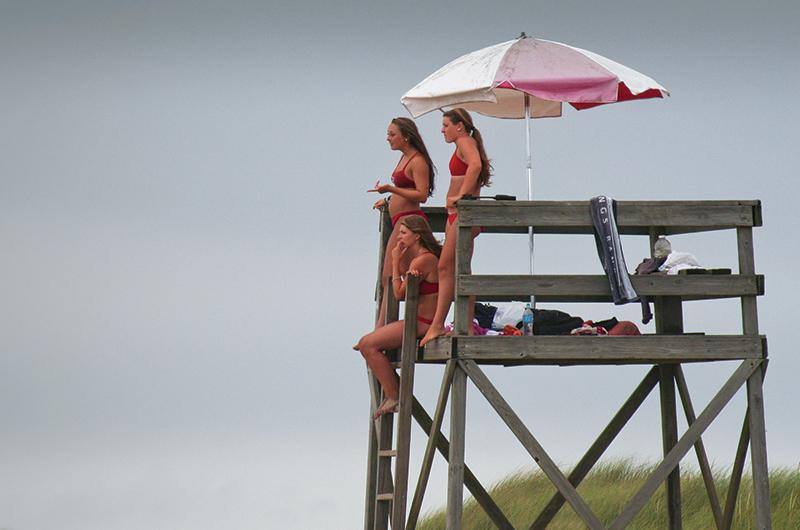 Gary Riedel, Kensington, Connecticut
The guards of South Beach are constantly on the lookout, tasked with ensuring the safety of beachgoers. By utilizing the empty space on the left, and by angling the camera so that it appears the image was taken from another lifeguard stand, Gary Riedel has created a great composition that evokes a sense of mystery as to what the guards could be observing.
Honorable Mention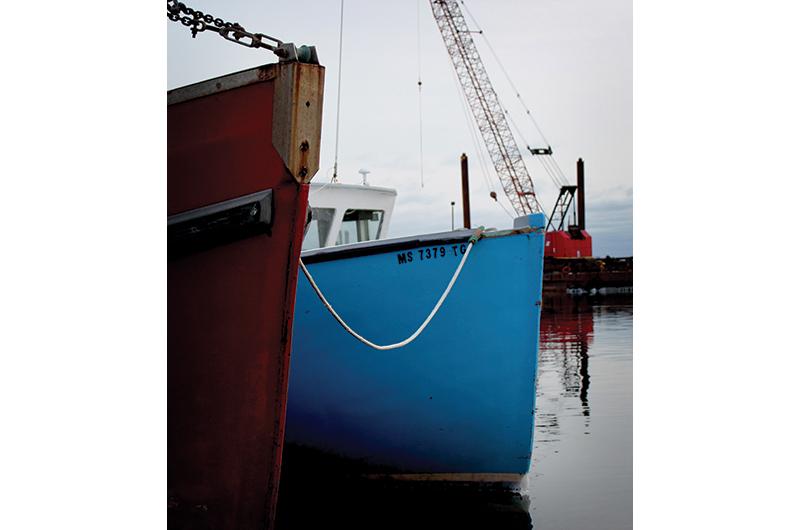 Isabelle Crawford, Edgartown
The popular fishing village of Menemsha and the old, reliable boats that call the harbor home can transport anyone back in time. Photographer Isabelle Crawford juxtaposes the calm of the water with the rough, wooden textures, creating a mood of lasting calm.
Honorable Mention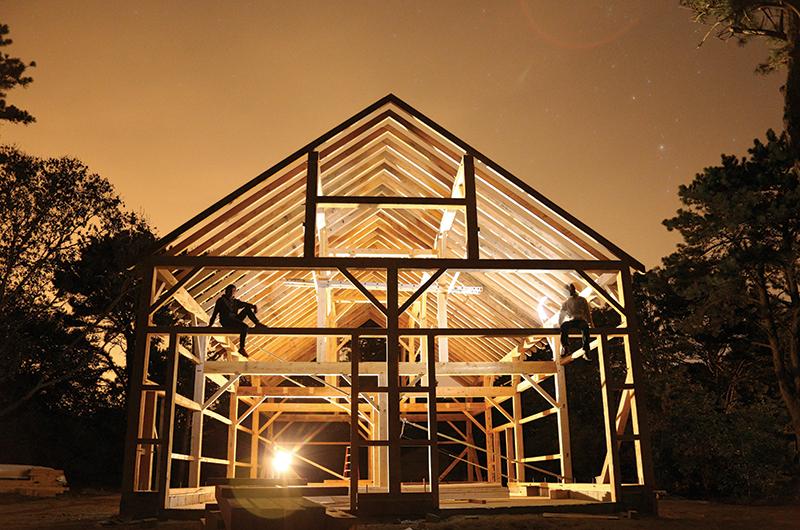 Danielle Mulcahy, West Tisbury
A good old-fashioned barn raising in West Tisbury is made possible by Riehl's Construction, an Amish company that built the Agricultural Hall in West Tisbury and the Bad Martha brewery in Edgartown. This photograph stood out to our judges as an "unusual subject with great lighting and composition." By extending the shutter speed to thirty seconds, Danielle Mulcahy was able to capture more details from the backlit space.
Honorable Mention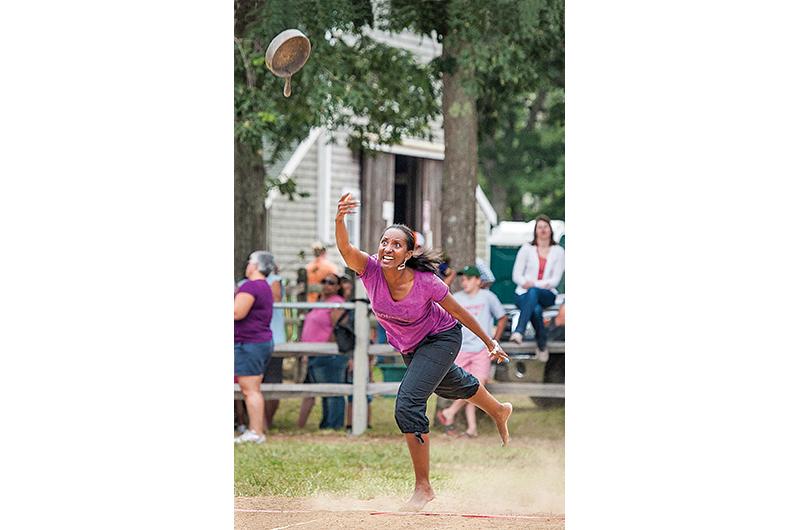 Robin Gottesman, Oak Bluffs and Saddle River, New Jersey
These photographs were taken at the Agricultural Fair last year during the popular women's skillet throw event. Participants' ages range from late teens into the nineties. Robin Gottesman especially liked the wide array of fashion and throwing abilities.
Honorable Mention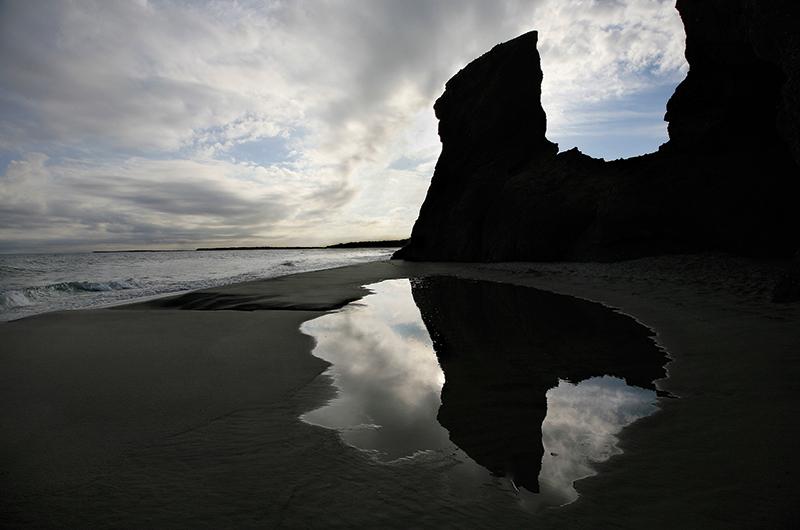 Michael Johnson, Oak Bluffs and San Francisco, California
Titled "New Vista" from photographer Michael Johnson, this photograph showcases "dramatic early evening light and clouds at the ever-evolving Lucy Vincent Beach." It offers a view of Lucy that many don't witness – the opposite side of the eroding cliff.