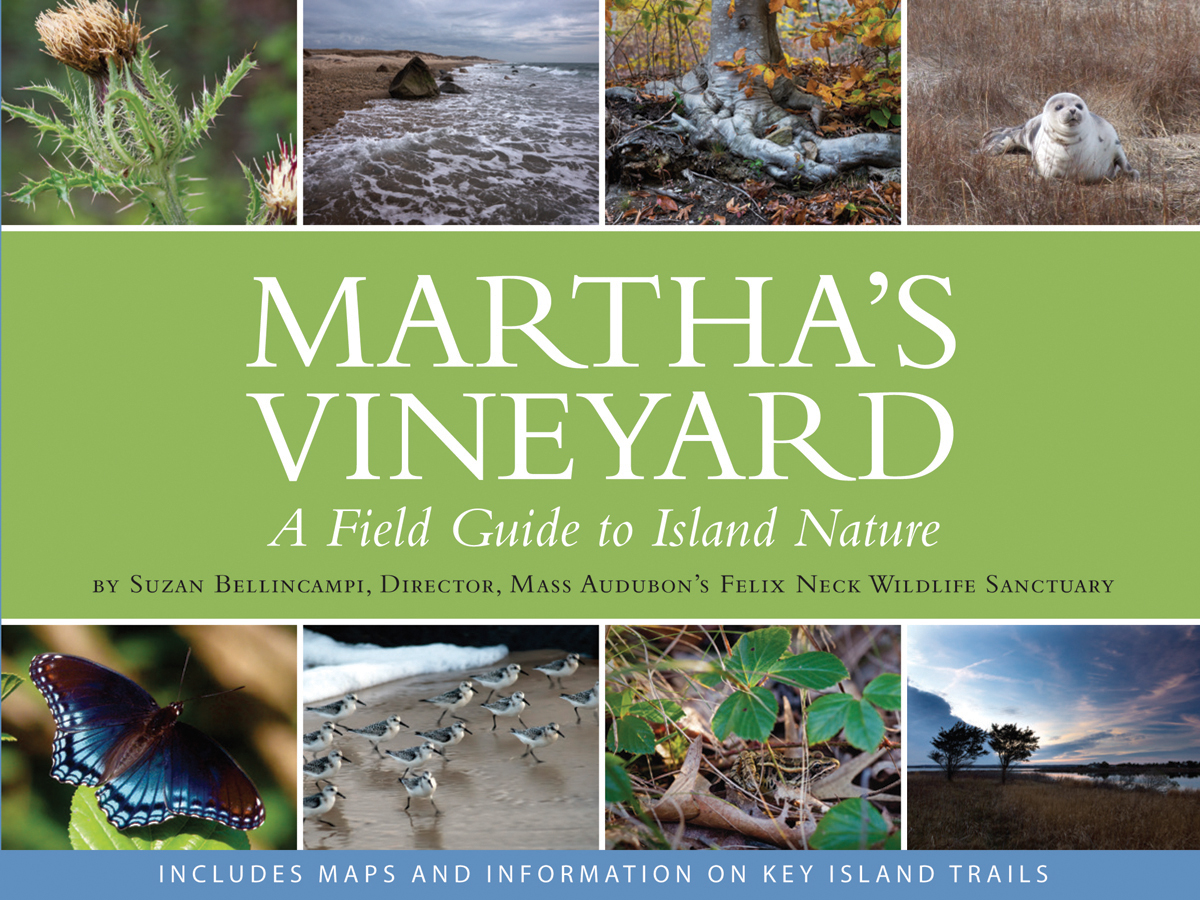 Fifty years ago, Anne Hale helped found the Felix Neck Wildlife Sanctuary on the shores of Sengekontacket Pond in Edgartown. Twenty-six years ago she published Moraine to Marsh, a slender, spiral-bound volume that became a treasured go-to guide to the flora and fauna of the Vineyard. Hale died in 1992, and with the book out of print and the well-thumbed copies that remain in circulation showing their wear, Felix Neck undertook a major update. The result, by Felix Neck director and Martha's Vineyard Magazine contributor Suzan Bellincampi, takes the best of the old guide and adds a wealth of new material. It belongs not on every Island bookshelf so much as in the knapsack, glove compartment, or beach bag of anyone who wants to identify, say, some common Island shells.

Martha's Vineyard: A Field Guide to Island Nature will be published in June by Vineyard Stories.
Jingle shell, Anomia simplex, is almost transparent, white, yellow, orange, or black, and can be quite brittle. When strung together, they make a bell-like sound, thus the name.
Common northern moon shell, Lunatia heros, is a voracious carnivore that preys on other mollusks and worms. It also eats dead fish.
Northern quahog, Merceneria mercenaria, is the shell that Native Americans use to make their noted purple wampum beads. Historically, purple beads were worth twice as much as white wampum.
Soft-shelled clam, Mya arenaria, is known as a steamer on the Island. It is edible and can be found in restaurants and fish markets. Town permits are required if you want to harvest clams, oysters, and other bivalves. One shell of each pair has a large, spoon-shaped projection at the hinge, perpendicular to the plane of the shell. They are usually chalky white.
Atlantic bay scallop, Argopecten irradians, is a Vineyard favorite. These shells come in a wide variety of colors and patterns. The round adductor muscle is the part Americans prefer to eat.
Common Atlantic slipper or boat shell, Crepidula fornicata, is the most abundant shell found on Vineyard beaches. The "deck" inside the shell gives it its common name. As with many other species of invertebrates, especially those that lack mobility to seek out a mate, this snail changes sex as it grows – male when young, female when fully grown. They usually grow stacked one on top of another, thus the scientific name, with the females at the bottom.
Channeled whelk, Busycon canaliculatum, is a large snail that grows to seven inches long and is grooved next to the body whorl.