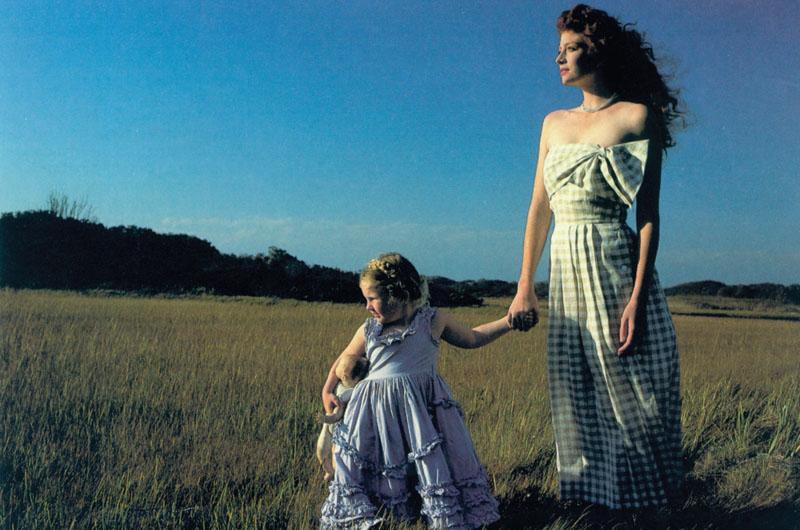 Yes, swimsuit editions. Two, in fact. We imagine publisher William E. Marks hoped to give Vineyarders dreaming of summer a little boost, as both were winter issues, in 1988 and 1989. Not exactly Sports Illustrated, but an Island version featuring lovely Vineyard women, some of whom you might recognize in this recollective photo essay.
In the early years, the magazine frequently presented photo essays showcasing clothes carried by Island retailers or created by Vineyard designers. More recently we've emphasized fashion in our Island Weddings & Celebrations magazine, as with the farm-bride photo shoot we ran in 2009.
In some issues where we haven't expressly presented fashion, we've found that some of our advertisers did it for us – most notably, Dream Weaver, whose ads appear in two decades worth of issues. Alas, the Edgartown boutique closed its doors for good last year; Joan McKeon still has a shop in Sarasota though, if your travels take you to Florida.