If you not only love to cook but love conversation about cooking, too, you won't want to miss our first Cook the Vineyard event: Sam Sifton, food editor of The New York Times and founding editor of NYT Cooking will be joining me, Susie Middleton, for a conversation on October 24 at the Harbor View Hotel in Edgartown as part of the 2019 Martha's Vineyard Food and Wine Festival.
We'll be chatting about all the good stuff — the life of recipes, food media in the digital age, how food stories help us in difficult times, and more. If you want to join the conversation, click here to get your tickets. The event is called All the Food That's Fit to Eat, and there will be sweet treats and wine after the talk, too.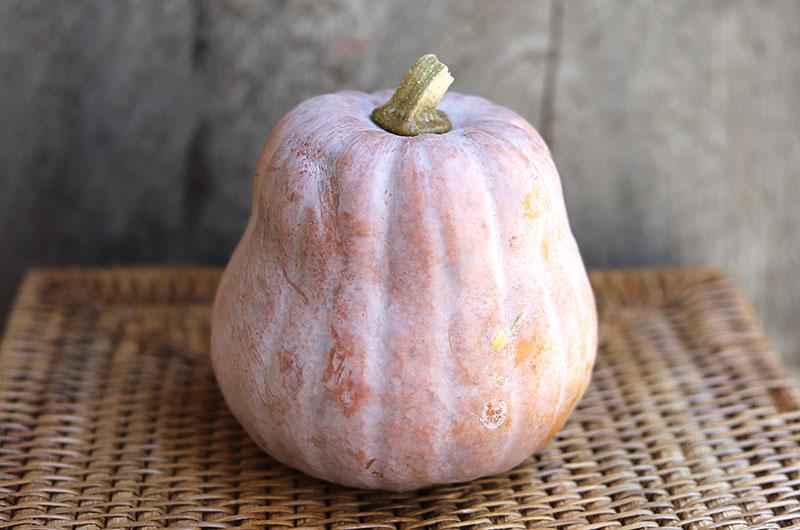 Speaking of food media, if you follow us on Instagram, you know we're all geared up about fall squashes. We've been tracking down new varieties at local farm stands and are happy to report that last night we roasted and tasted the new Robin's Koginut squash, developed by Chef Dan Barber and his colleagues at Row 7 Seeds. And it's outstanding! It has an incredibly creamy texture and delicious flavor. We bought ours at The Grey Barn, but Morning Glory Farm will be harvesting them soon, too.
Since I didn't know I was going to fall in love with Koginut this week, I had already planned to offer you a slew of other squash recipes — a virtual butternut bonanza (see below) and the Roasted Squash and Farro Salad with Fall Greens, Cranberries and Walnuts (pictured above) with Double Lemon Tahini Dressing.
The salad is meant to be a template for you to fiddle with as you please, a way to showcase fall vegetables and greens and elevate a grain salad at the same time. (Try this method for cooking hearty grains, pasta-style, to cook your farro or wheatberries or brown rice ahead.) In this version, we cooked the squash using the recipe for Maple, Vanilla, Cardamom Glazed Acorn or Delicata Squash Rings I mentioned last week, but we used ground coriander instead of cardamom and the squash were sweet dumplings and white acorns.
Instead of the roasted rings, you could peel and dice your squash and use the method in this Quick-Roasted Butternut Squash with Maple Lime Butter recipe for the salad. Those little squash also find a great home in these Butternut, Fresh Corn and Black Bean Quesadillas. Yes, I'm still trying to sneak the corn in whenever possible.
I see the latest planting of corn maturing in Morning Glory's field along the Edgartown-West Tisbury Road and it makes me happy. There's just something about corn and squash and black beans together: One of my favorite soups by Cathy Walthers is this Black Bean and Butternut Squash Chili.
And we all know that butternut makes the best "creamy" soups. Try this Curry Coconut Butternut Squash Soup with roasted squash as the base. Instead of peeling and dicing the squash, cut them in half and roast cut-side down. All you have to do then is scoop out the delicious roasted flesh. We cooked the Koginut this way, so if you happen to find some, it would certainly make a good sub for butternut in this soup.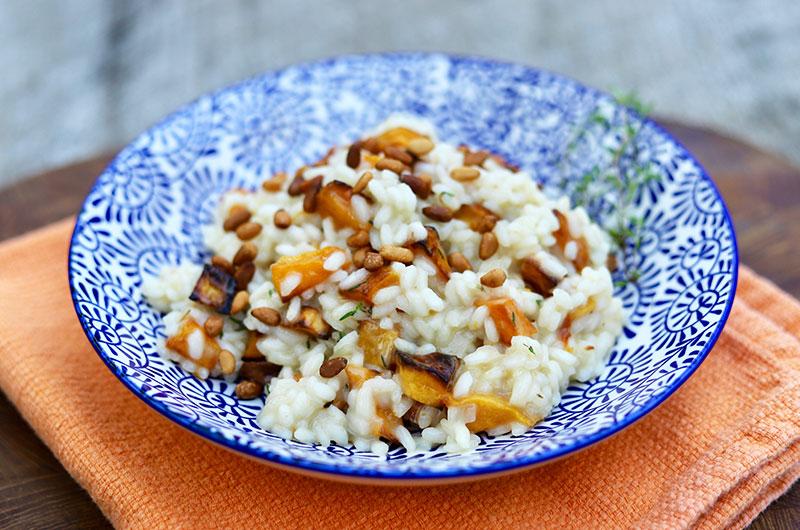 I'm thinking you could do the same thing with this Roasted Butternut Squash Risotto with Parmigiano and Pine Nuts. The recipe calls for folding diced roasted squash in at the end, but I think you could stir in roasted flesh instead for a more squashy risotto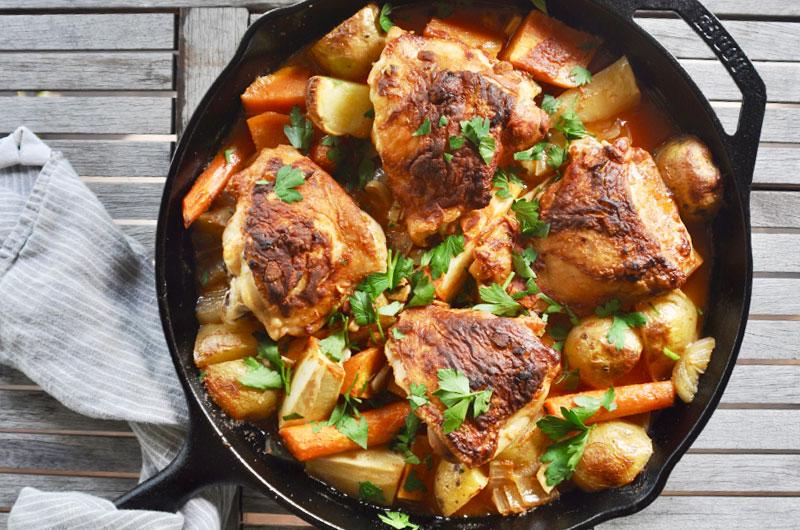 On the off chance that you don't like squash, we'll leave you with a thought for dinner and dessert: How about Sarah Waldman's Braised Dijon Chicken with Root Vegetables followed by Debbie Magnuson's easy Sour Cream Apple Cake? Yum.
Be sure to share this newsletter with your friends. In addition to Instagram, you can follow us on FaceBook, too.