Just another featherlicker on squid row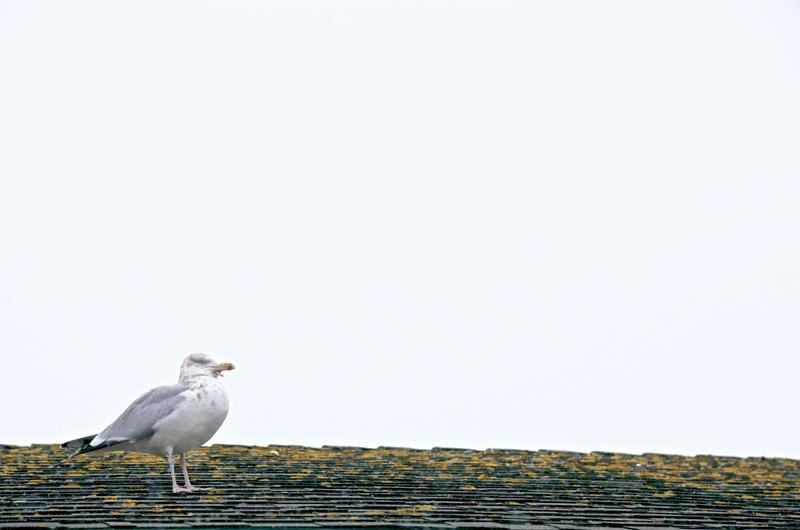 You've heard the phrase tongue in cheek, but tongue in throat? That's the case in Menemsha, where a singular gull stands sentry looking just like his fine feathered seagull buddies – except for that tongue hanging out of his neck. When eating, the bird tosses its head back and returns temporarily to the more traditional avian tongue-in-beak posture. But when resting, the tongue inevitably sneaks back out of a slit in its throat, the source of which no one is owning up to. Just call him Jonathan Livingston Tracheotomy.
Five things you didn't know about Noman's...Okay, one thing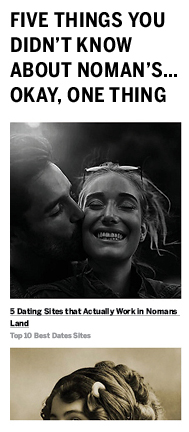 Perchance to read? Aye, there's the rub
Noman's is part of Chilmark. Meet-ups are a little different across the line in literary West Tisbury, where the Free Public Library is offering a workshop on how to give and receive a good hand massage. In addition to lots of lotion, the session includes soup, bread, and, we assume, plenty of soap and paper towels.
You're gonna need a bigger litter box
In a letter to the Gazette, one Vineyarder suggested importing jaguars to the Island. Or rather, just one, an older male, to drop in Rambo-style and take out the skunks and an occasional deer. An article in Smithsonian Magazine cites human attacks by jaguars as quite rare, but skunks are fair game. Evidently, jaguars eat all but the rear end and thus don't have
a problem with the stinky parts.
Speaking of animal attraction
What would you do if you specialized in playing the Mongolian horsehead fiddle, the national instrument of Mongolia? Would you compose folk songs about Genghis Khan, pop tunes about growing up in the Gobi Desert? Milo Silva, an actual expert in the instrument, stayed close to the source by creating music mimicking horses having sex, which promptly got him expelled from the Mongolian university where he was studying. Now back home in Oak Bluffs, he's recently completed "Horse Sex" and is reportedly on the hunt for a string quartet to perform it. Stay tuned.
Living in the moment
Some years, it seems everything is in flux, a series of alternative facts popping up in the most unlikely of places. Take the annual Peter Simon calendar, 2017. Thirty days has September, April, June, and November? Not this year. March is down to 30 days and feeling rather glum. But April is definitely chipper, boasting 31 days this year. As retaliation, March is considering canceling the start of spring.