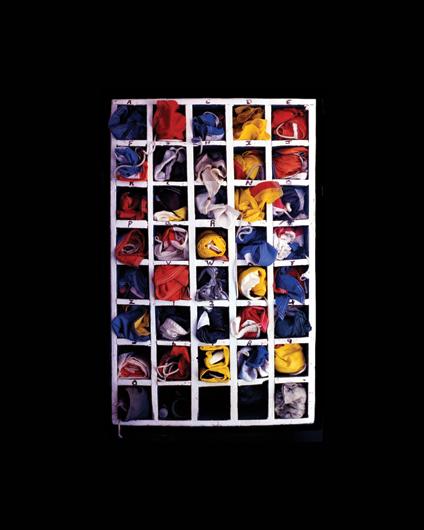 Since ancient times, maritime signal flags have been hoisted to transmit information between ships at sea. Unfurled, their simple geometric shapes and bright primary colors – red, blue, and yellow, along with black – are visible from miles away. Indoors, they add a strong graphic element to nautical-inspired décor.

This storage box of vintage signal flags was photographed by Jeffrey Serusa inside the wheelhouse of the 1938 Theresa E. Connor, Canada's oldest saltbank schooner and flagship of the Fisheries Museum of the Atlantic in Lunenburg, Nova Scotia.

Photograph courtesy of Seaworthy Gallery in Vineyard Haven (seaworthygallerymv.com).