Island workers are laid back. We have lives as well and people have to understand that." – Billy O'Callaghan, Mason, Vineyard Haven
C.K. Wolfson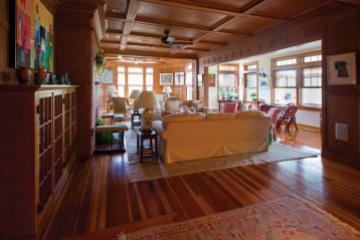 It's really quite simple. You start with an iconic house, add impeccable taste and an eye for art, and what you get is summer living at its best.
Erin Ryerson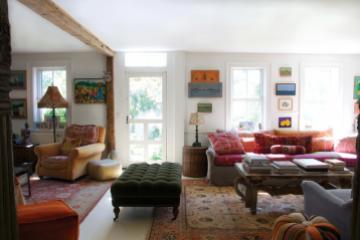 When not running her Vineyard Haven store, or producing a documentary, or writing a cookbook, or helping a client redesign a home, or planning a party, or... Tamara Weiss was creating a pretty sweet spot to kick back and relax.
Joyce Wagner
An unusual mid-century home with an unusual mid-century story gets a facelift.
Beth Edwards Harris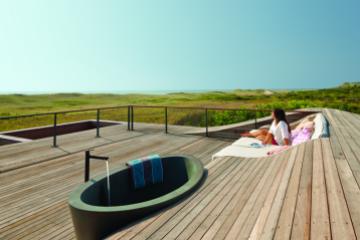 Tucked in the dunes off Moshup Trail is a sleek residence inspired by driftwood and lifeguard stands. But as architect Mark Hutker and builder Andrew Flake explain, the house called Duin Huis is anything but simple.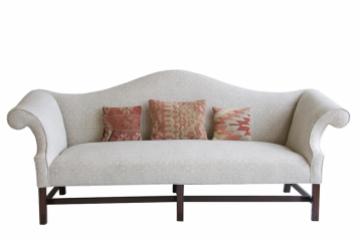 In the age of "reality" shows like Antiques Roadshow and Pawn Stars, when appraisers are minor celebrities and every grandmother's attic seems to contain at least one semi-precious vase or imposter impressionist, it often appears as if determining the worth of a thing – any thing – takes little more than a quick once-over by the right person. But what we don't see on television, says Nancy Whipple of Edgartown, is that behind every show host making grand pronouncements about a piece's value (or lack thereof) is a bank of computers.
Alexandra Bullen Coutts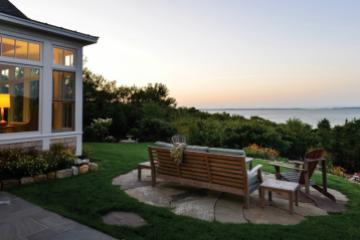 It started at Thanksgiving. Peggy Ehrenkranz, then eighty-three-years-old, and her twin children, Katherine and Doug, gathered with their families from various parts of the country to celebrate the holiday at Katherine's home in McLean, Virginia. They all would have preferred to be coming together at their beloved Vineyard family camp at Makonikey, a two-structure rustic compound on one and a half acres with sweeping views of Vineyard Sound and the Elizabeth Islands that has been in the family for sixty-four years. But itwas simply too small.
Alexandra Bullen Coutts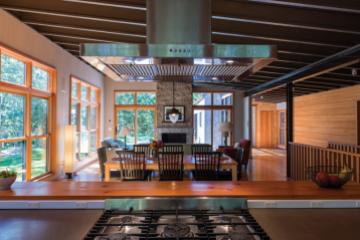 They are not typical year-round homes; they're more like well-appointed summer dwellings. Nor are they stylistically similar. But Seaview in Aquinnah and the Corduroy House in West Tisbury share one remarkable feature: in a day when the cost of new construction on the Island regularly runs to $400 or more per square foot, both were built for less than $200 per square foot.  
Joyce Wagner
Pages