We have a lot of July birthdays around here, which as far as I'm concerned is a great excuse for ice cream pie with homemade berry ice cream — and chocolate sauce, of course. I'm just saying, you know, if it were my birthday, that's what I'd want at the end of a long, hot, sandy, salty July day on the Vineyard.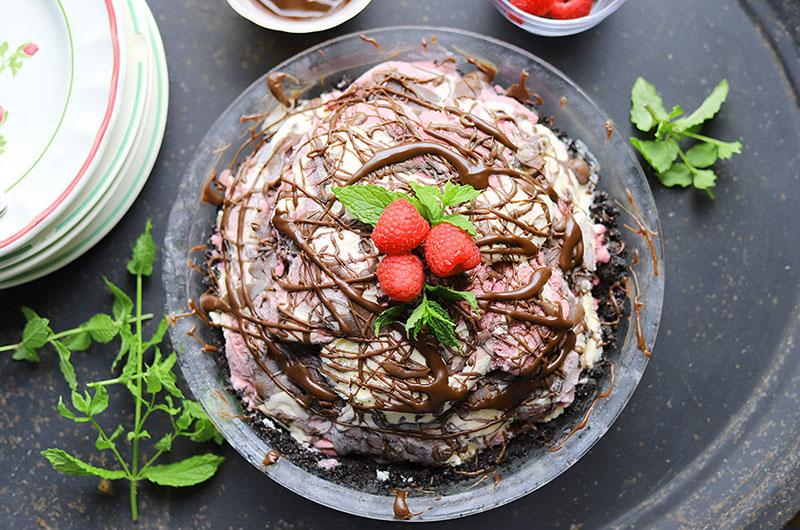 For dinner, I think I'd ask for this delicious Spicy Thai Shrimp and Baby Bok Choy Stir-Fry since baby bok choy is one of my favorite veggies. And anything with lime and ginger goes to the top of my list. On Saturday I picked up some beautiful baby bok choy at the farmers' market. It's not a veg that loves hot days, but Island farmers have figured out how to plant it frequently and harvest it young so that it stays delicious. (Read Baby Got Bok ... Choy to learn what to do with it.)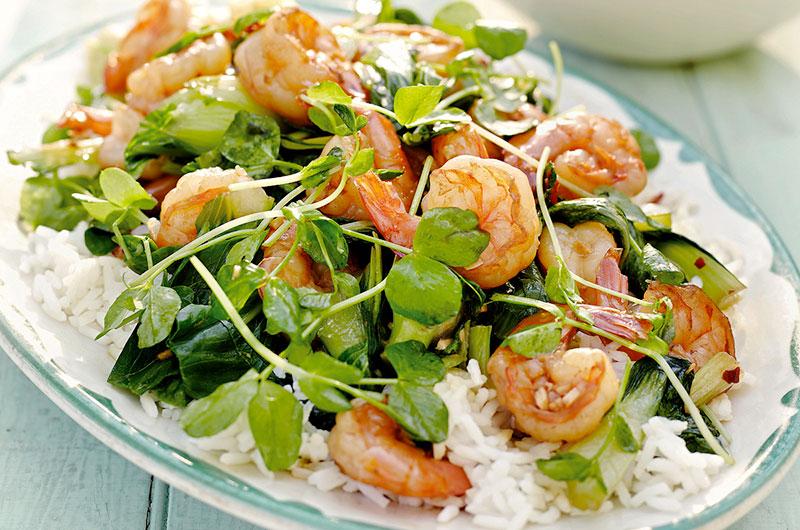 But wait, let's start at the beginning of this birthday day on the Vineyard. For breakfast, I think I'd like Brown Butter Popovers or pancakes with this berry syrup. I'm no fool. Though I am pretty fond of my egg sandwiches, and this Open-Faced Egg Sandwich with Local Bacon, Cheddar & Asian Greens rocks.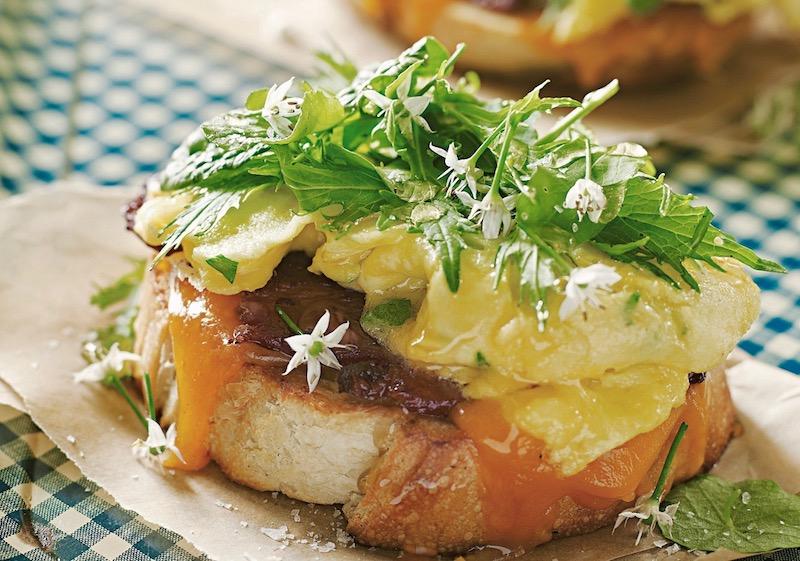 After breakfast, I'd like to go clamming like I used to do with my cousins growing up. (Read Alison Case's nostalgic essay on this subject.) That way we could light the grill and have Vineyard Clams Alla Griglia with crusty bread to start off our birthday feast. (Need other ideas for clams? A chowder recipe? Read Feasting on Quahaugs by Charlie Cameron.)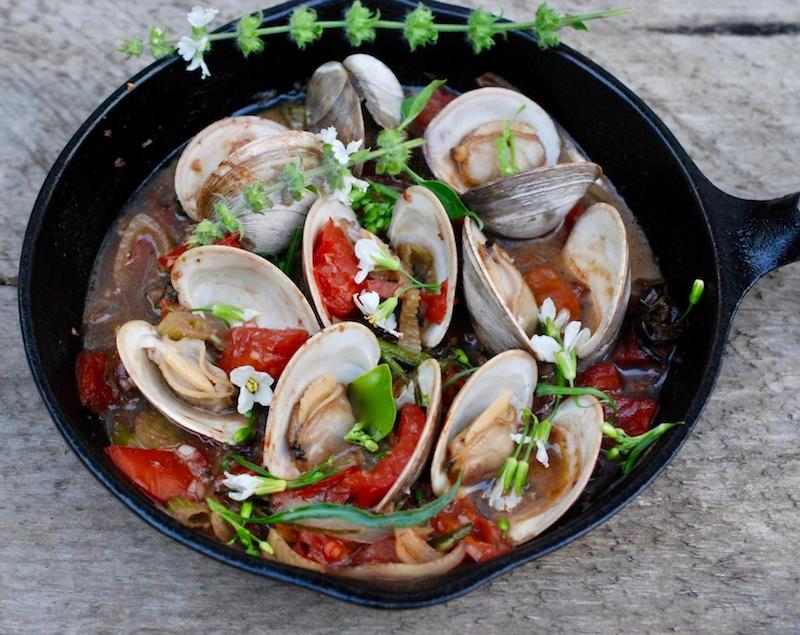 But wait, as I emerge from a swim in Nantucket Sound late in the afternoon, I change my mind about dinner. I realize what I really want to eat is a nice fresh piece of striped bass. That way I could also have a vegetable gratin on the side and use some of the zucchinis I've been collecting from North Tabor Farm and some of the new tomato varieties Morning Glory is growing in their greenhouses. Pink Wonder and Marnero (a Cherokee Purple look-alike) are the first I sampled. I have to say they're making the wait for field tomatoes much more bearable. These would definitely go into the Layered Zucchini, Tomato, Parmesan and Bell Pepper Tian I make multiple times every summer.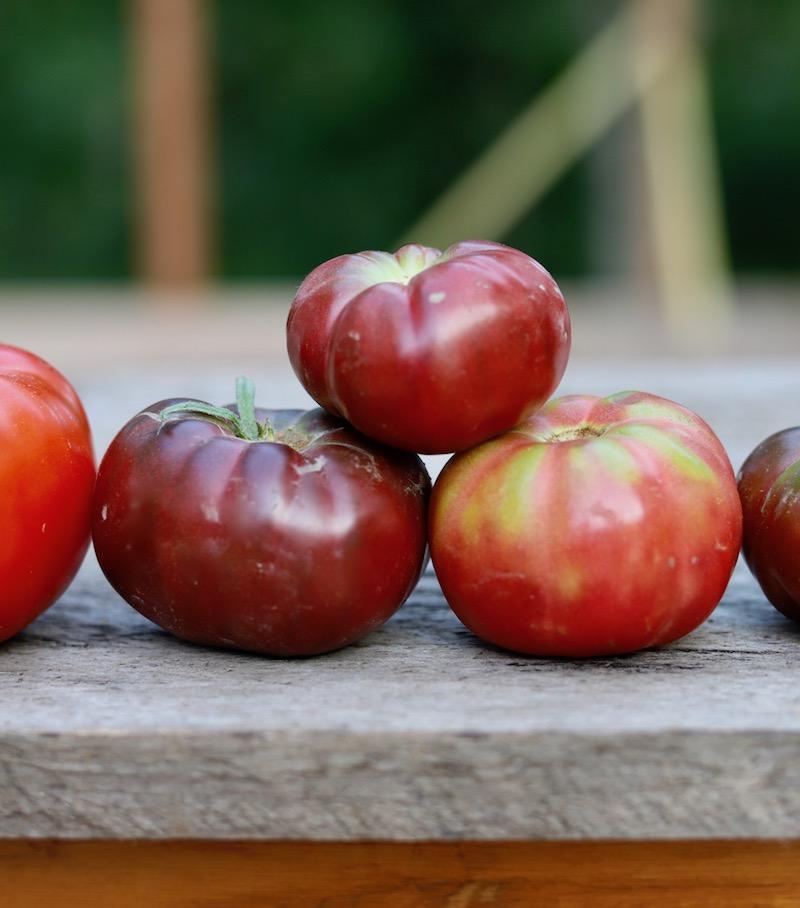 The next problem would be, which striper recipe to make? Laura Silber's Pan-Roasted Striped Bass with Warm Sweet Corn and Leek Salsa? Or this Striped Bass with Lobster Sauce from the Beach Plum Inn Cookbook? Or maybe Sear-Roasted Striper Filets with Summer Tomato-Fresh Corn Dressing? (Well, that last one has a great technique for cooking moist filets, but you might want to wait for the fresh corn.)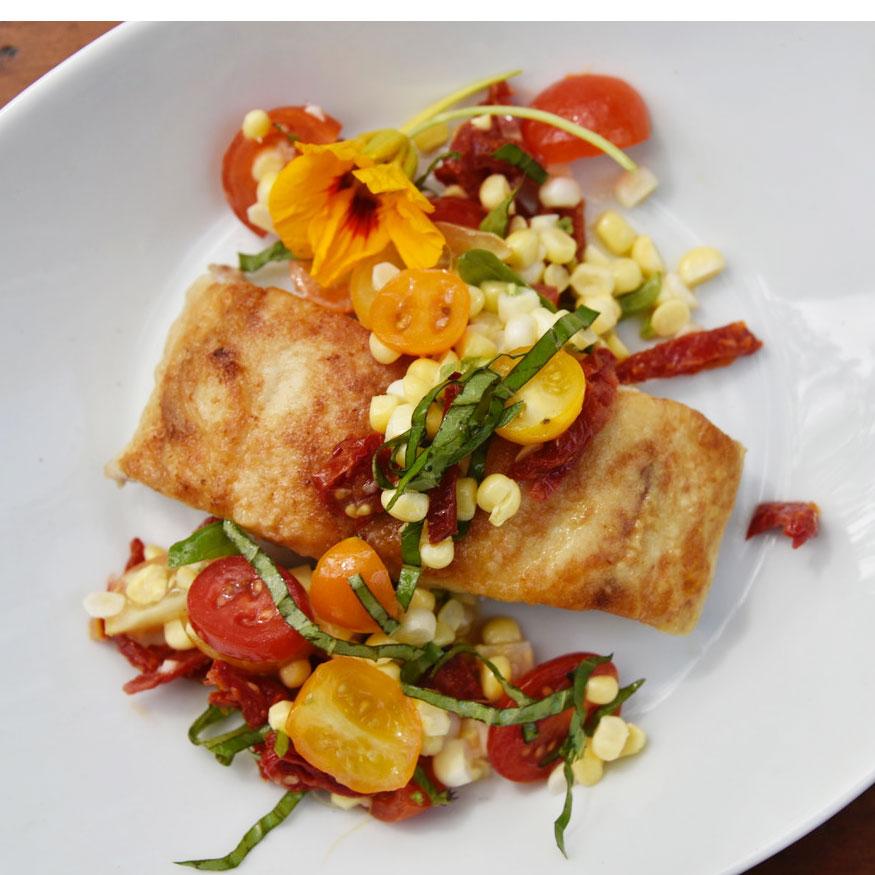 Decisions, decisions. Life could be worse on this (hypothetical) birthday day. I just hope I can find someone to cook it all for me!